Glass is a non-absorbent base material with smooth surface. When using low temperature baking ink during silkscreen printing, it might happened some unstable problem such as low adhesion, low weather resistance or the ink start peeling off, discoloration and other phenomena.
The ceramic ink which used in the digital printing technology is made by the high temperature fusing material that base on the glass ceramic powder and the inorganic pigment. This nanotechnology ink printed on the glass surface  after burning/tempering process at 500~720℃ high temperature will fuse on the glass surface with a strong bonding strength. The printing color can be 'alive' as long as the glass itself. At the same time, it can print different kinds of patterns and gradient colors.
Here are the advantages of the ceramic ink by digital printing:
1.Acid and alkali resistance
The sub-micron glass powder and inorganic pigments fuse on the glass during the tempering process. After the process the ink can be reach the excellent ability like the resistance of the corrosion, high temperature resistant, anti-scratch, weather and ultra violet durable. The printing method can comply with the requirements of the industry standards.
2.Strong impact resistance  
The strong compressive stress is formed on the glass surface after tempering process. The impact resistant level increased by 4 times compared with annealed glass. And it can withstand the adverse effects of surface expansion or contraction caused by hot and cold changes suddenly.
3.Rich color performance
Saida Glass is able to meet different color standard, like Pantone, RAL. Through the digital mixture, there have no limits on color numbers.
4.Possible for different visual window requirements
Fully transparent, semi-transparent or hidden window, Saida Glass can set the inks opacity to meet the design requirements.
5.Chemical Durability and Comply with international standards
The digital high temperature ceramic ink can meet the strict chemical resistance levels according toASTM C724-91 for hydrochloride acid, acetic and citric acid: the enamel is sulfuric acid resistant. It has excellent alkali chemical resistance.
The inks have the durability to withstand the most extreme weather conditions and are compliant with the high standards of iso 11341: 2004 for color degradation after extended UV exposure.
Saida Glass only focuses on glass fabrication for any kinds of customized tempered glass, should you have any glass projects, freely send us inquiry.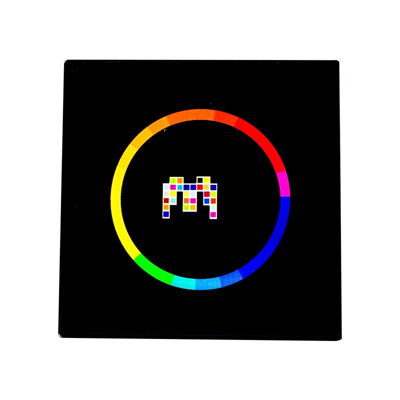 ---
Post time: Dec-31-2021