CNC Grinding Gorilla 2320 Tempered Glass for 15inch Tablets
Product Detail
FACTORY OVERVIEW
PAYMENT & SHIPPING
Product Tags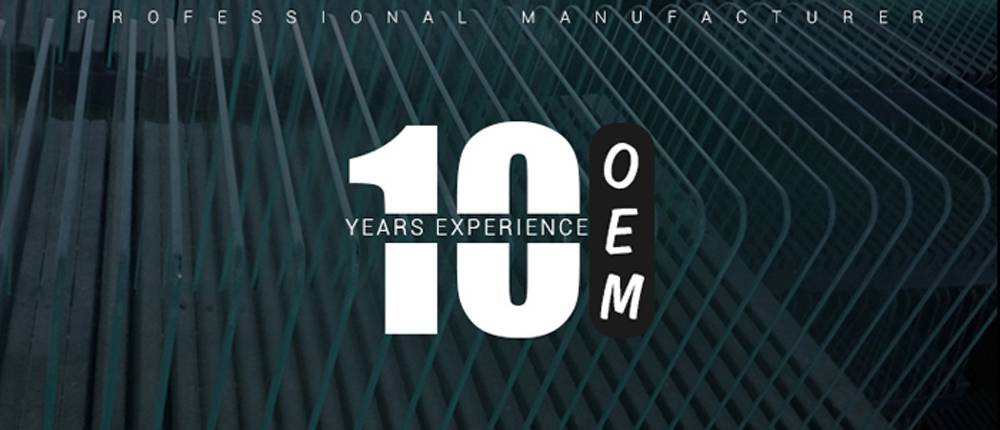 PRODUCT INTRODUCTION
– Super 7H scratch resistant & waterproof
– Elegant design with quality assurance
– Perfect flatness and soothness
– Timely delivery date assurance
– One to one consulation and professional guidance
– Shape, size, finsh & design can customized as request
– Anti-glare/Anti-reflective/Anti-fingerprint/Anti-microbial are available here
What is Silk-sreened Glass?
Silk-sreened glass, also called silk printing or screened printing glass, is custom-made by transferring a silk-screen image to the glass and then processing it through a horizontal tempering furnace. Each individual lite is screen-printed with the desired pattern and ceramic enamel frit color. The ceramic frit can be silk-screened onto the glass substrate in one of three standard patterns–dots, lines, holes–or in a full-coverage application. In addition, custom patterns can be easily duplicated on the glass. Depending on the pattern and the color, the glass lite can be made transparent, translucent or opaque.
Chemically strengthened glass is a type of glass that has increased strength as a result of a post-production chemical process. When broken, it still shatters in long pointed splinters similar to float glass. For this reason, it is not considered a safety glass and must be laminated if a safety glass is required. However, chemically strengthened glass is typically six to eight times the strength of float glass.
The glass is chemically strengthened by a surface finishing process. Glass is submersed in a bath containing a potassium salt (typically potassium nitrate) at 300 °C (572 °F). This causes sodium ions in the glass surface to be replaced by potassium ions from the bath solution.
These potassium ions are larger than the sodium ions and therefore wedge into the gaps left by the smaller sodium ions when they migrate to the potassium nitrate solution. This replacement of ions causes the surface of the glass to be in a state of compression and the core in compensating tension. The surface compression of chemically strengthened glass may reach up to 690 MPa.
Edge & Angle Work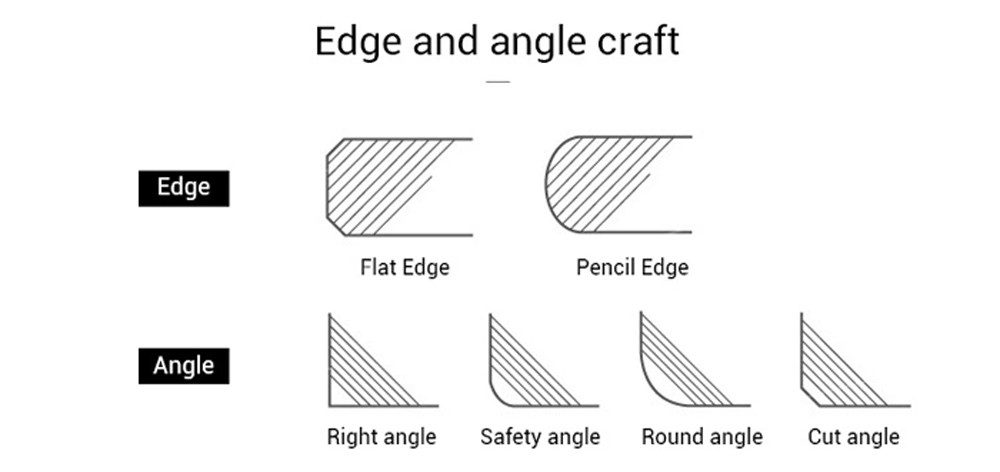 What is safety glass? 
Tempered or toughened glass is a type of safety glass processed by controlled thermal or chemical treatments to increase
its strength compared with normal glass.
Tempering puts the outer surfaces into compression and the interior into tension.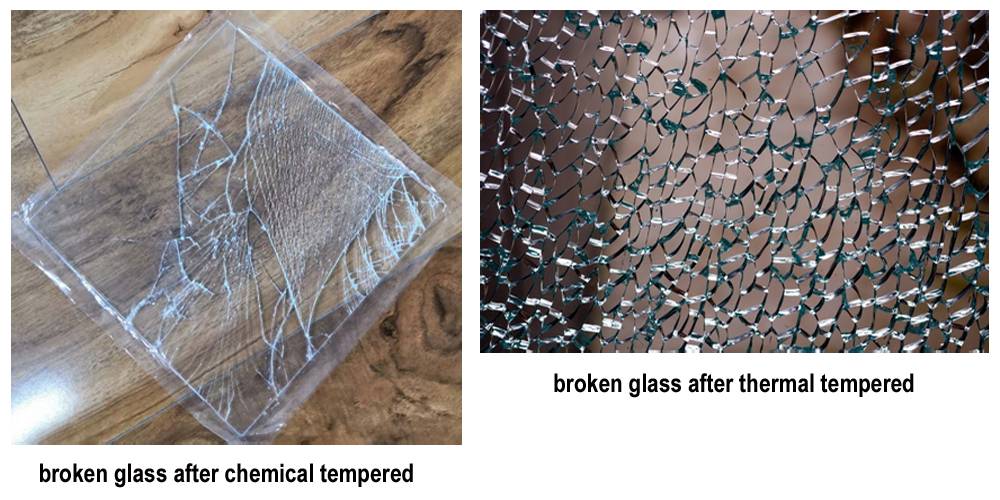 FACTORY OVERVIEW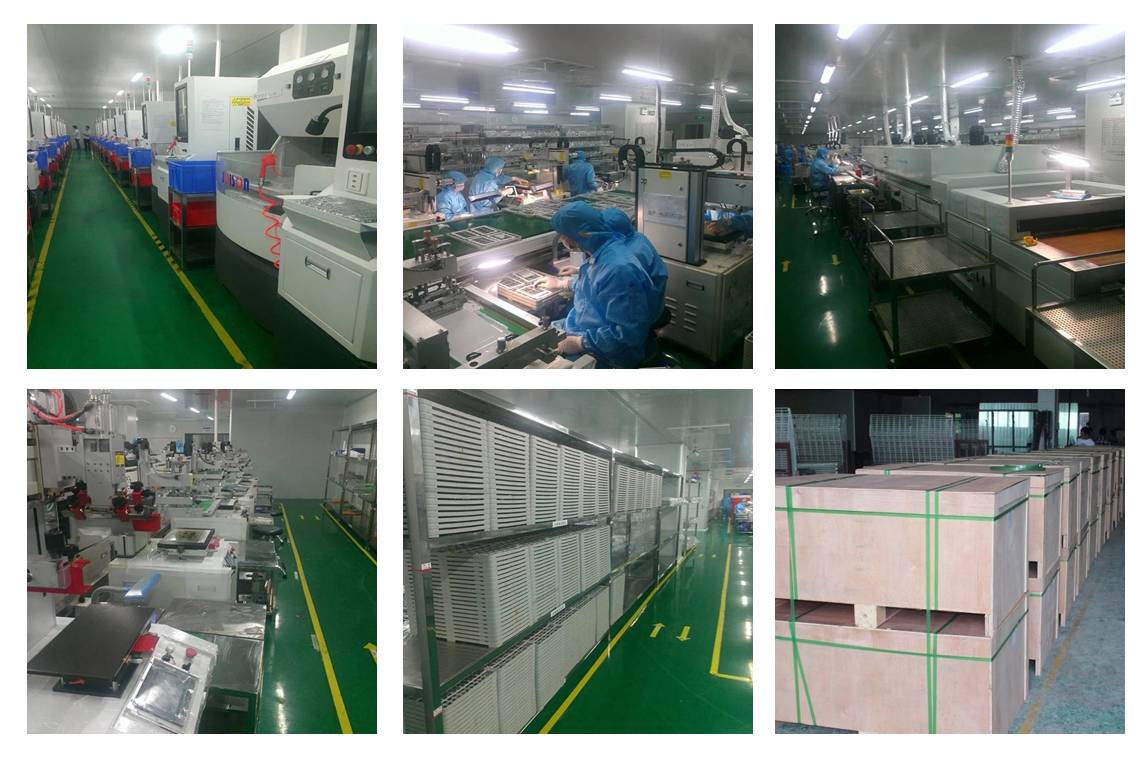 CUSTOMER VISITING & FEEDBACK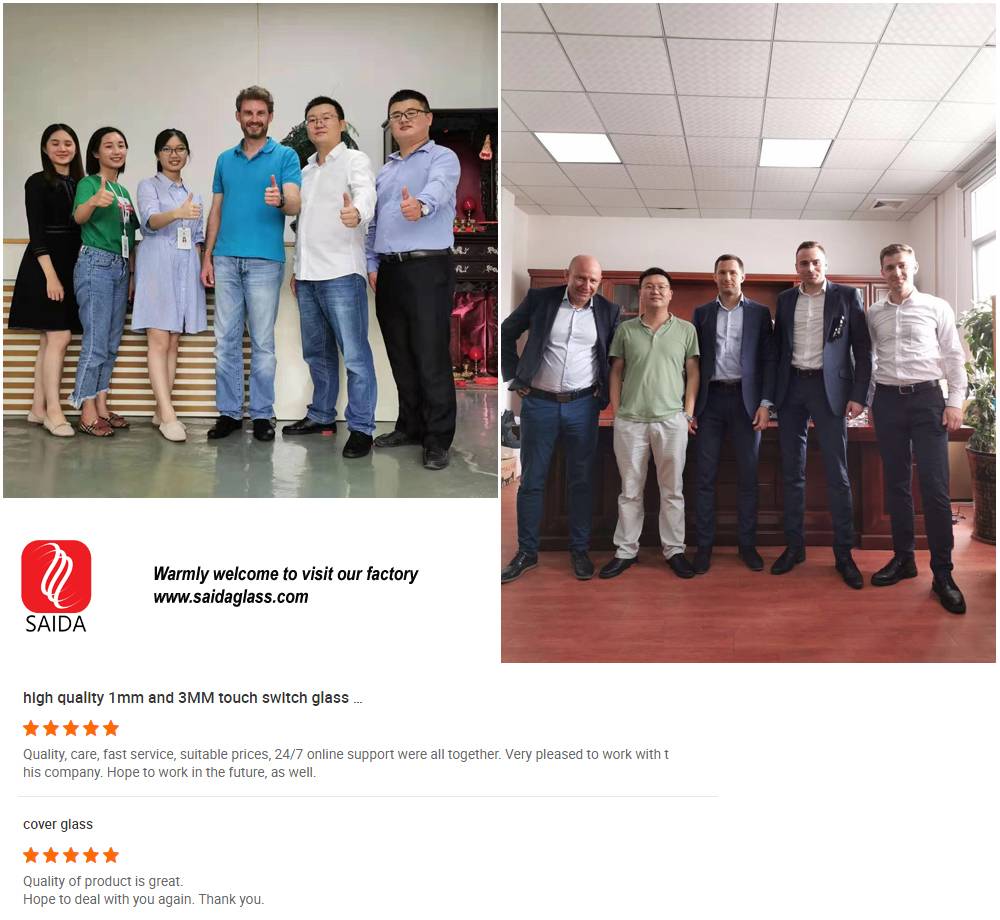 All MATERIALS USED ARE COMPLIANT WITH ROHS III (EUROPEAN VERSION), ROHS II  (CHINA VERSION), REACH  (CURRENT VERSION)
---
---
OUR FACTORY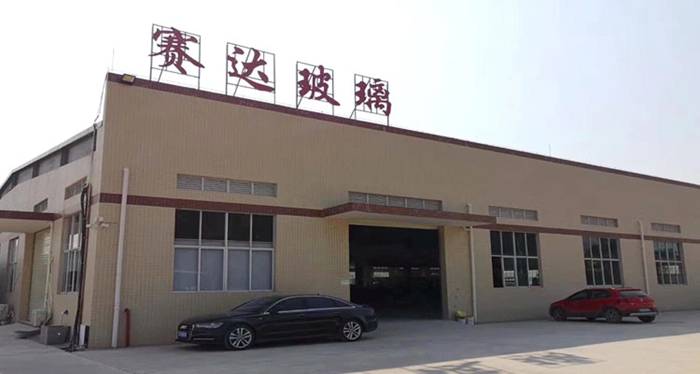 OUR PRODUCTION LINE & WAREHOUSE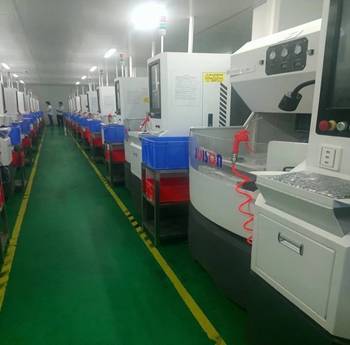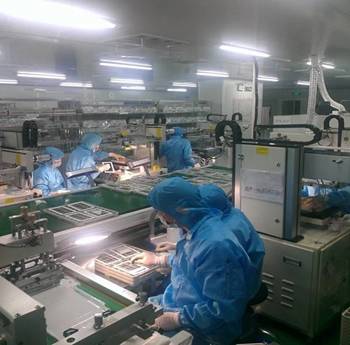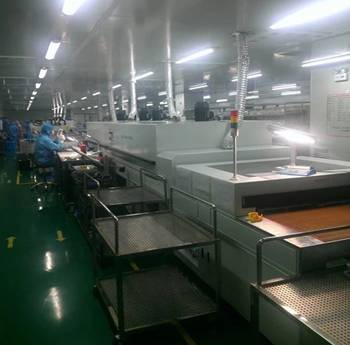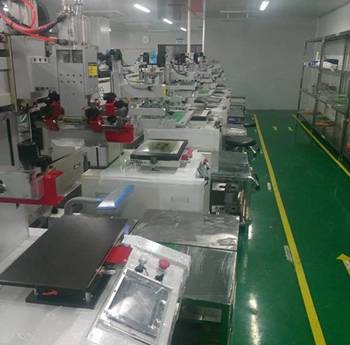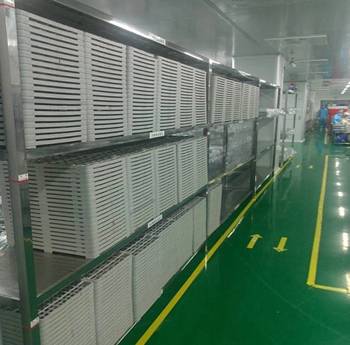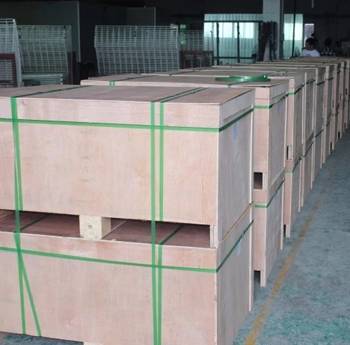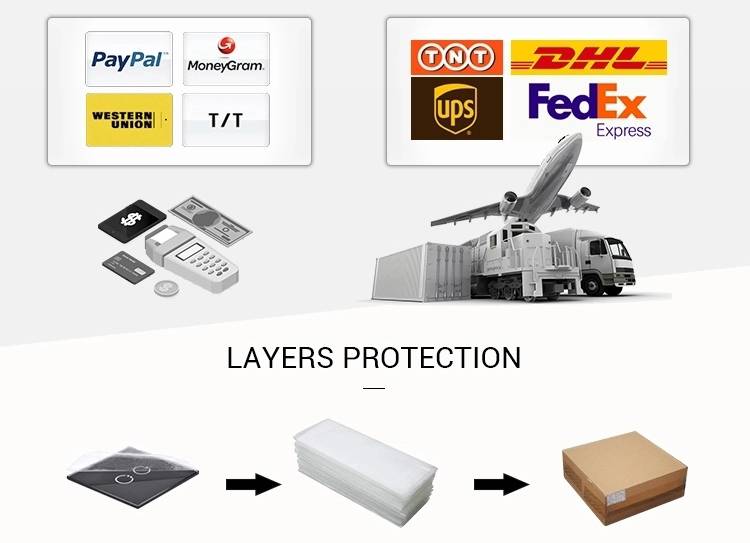 Lamianting protective film         —              Pearl cotton packing        —              Kraft paper packing
3 KIND OF WRAPPING CHOICE

                                         Export plywood case pack          —           Export paper carton pack
Send your message to us:
Write your message here and send it to us