Panel lighting is used for both residential and commercial applications. Like homes, offices, hotel lobbies, restaurants, stores and other applications. This type of lighting fixture is made to replace conventional fluorescent ceiling lights, and designed to mount on suspended grid ceilings or recessed ceilings.
For various design requests of panel lighting fixtures, besides the different glass material, the structure and surface treatment are varied, too.  
Let's introduce more details about this kind of glass panel:
1. The glass material
Ultra-clear glass material is most widely used for lighting fixture; it can reach 92% transmittance help to transmit the max opacity all the way through them.
Another glass material is clear glass material, the thicker the glass, the greener the glass which presents a unique lighting color.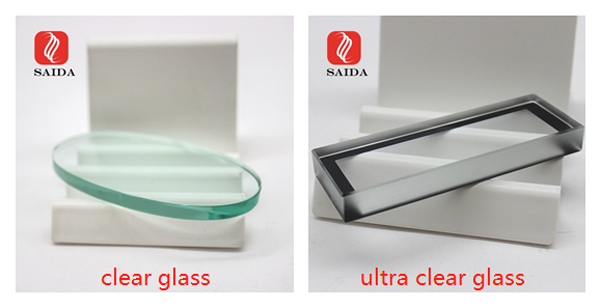 2. The glass structure
Except standard round, square shape, Saida Glass can produce any irregular shape as designed by using laser die-cutting machine help to control the production cost.
3. The glass edge treatment
Seamed edge
Safety chamfer edge
Bevel edge
Step edge
Edge with slot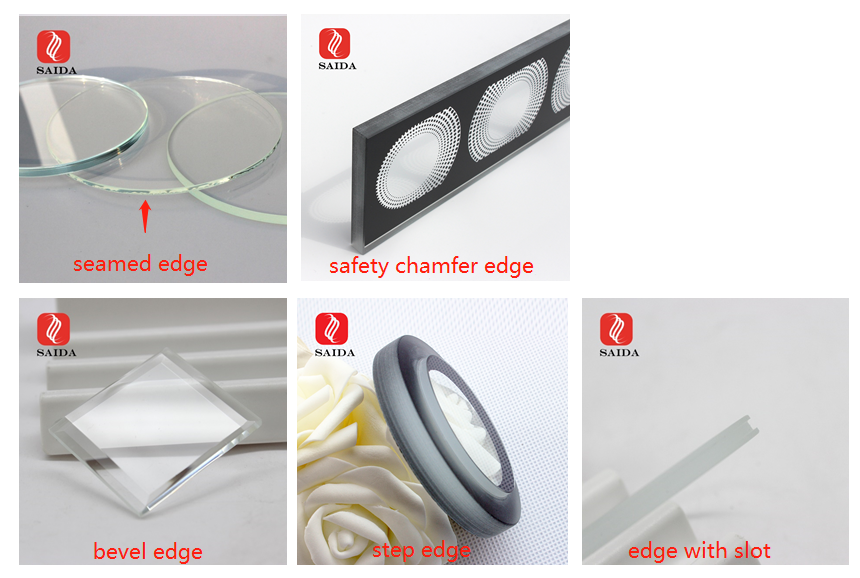 4. The printing method
To avoid the print peel-off, Saida Glass use ceramic ink. It can achieve any color you need by sintering the ink into the glass surface. The ink will never peel-off under server environment.
5. The surface treatment
Frosted (or called sandblasted) are usually used for lighting. Frosted glass not only can add a decorative touch to design elements, but also can scatter the light transmittance which comes out as translucent.
Anti-reflective coating often applied for the glass panel which used for plant growth lamp. AR coating can increase the lighting transmittance and speed up the growth of plant.
Want to know more information about glass panels, click here to talk with our professional sales.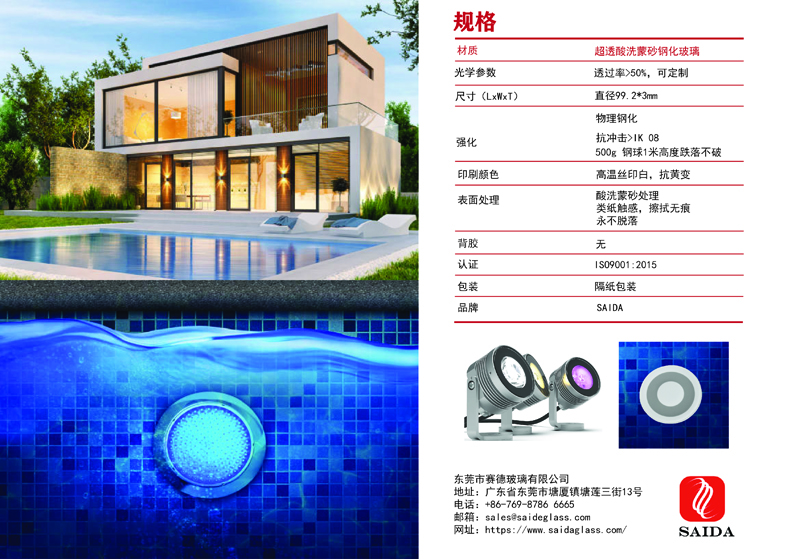 ---
Post time: Jul-06-2022